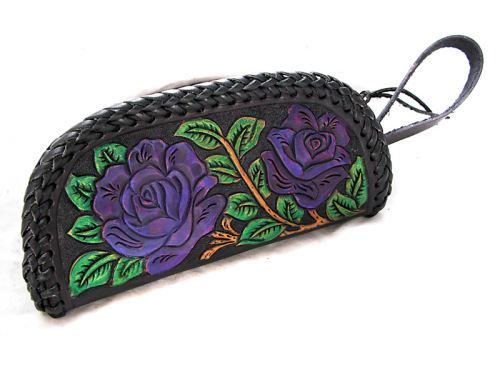 Handmade Leather Purse with Purple Roses
Handmade leather zip purse hand tooled with roses.
Handmade leather purse hand tooled with purple roses. Features a sturdy metal zip fastening, carry handle and lacing detail. Hand painted and lightly distressed to give a vintage appearance. Lined with soft dark purple clothing grade leather. Purse measures approximately 17cm X 8cm X 4.5cm at widest and longest points. Single internal compartment to take cards and cash.