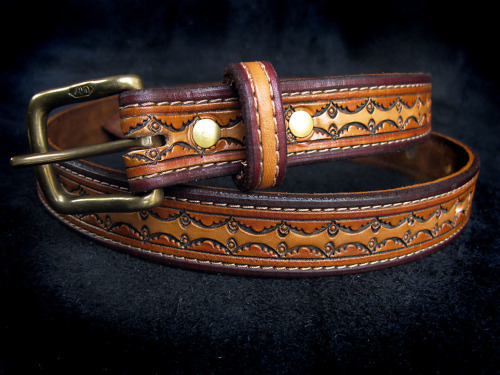 Handmade Leather Stamped Belt
Handmade leather belt with decorative edge detail.
Handmade leather belt stamped with decorative edge detail. Hand dyed in natural earth tones and fitted with a vintage solid brass buckle and toning stitched keeper. Lined with soft brown suede and stitched through with gold coloured thread, this belt will look good for a long time. Small to medium size, measures 42" from buckle to tip, smallest hole at 30.5" and largest at 38" (77.5cm to 96.5cm), measures 1 1/8" (3cm) wide. Due to being a vintage item the buckle may show signs of previous use.