Welcome To Kirkstone Leathercraft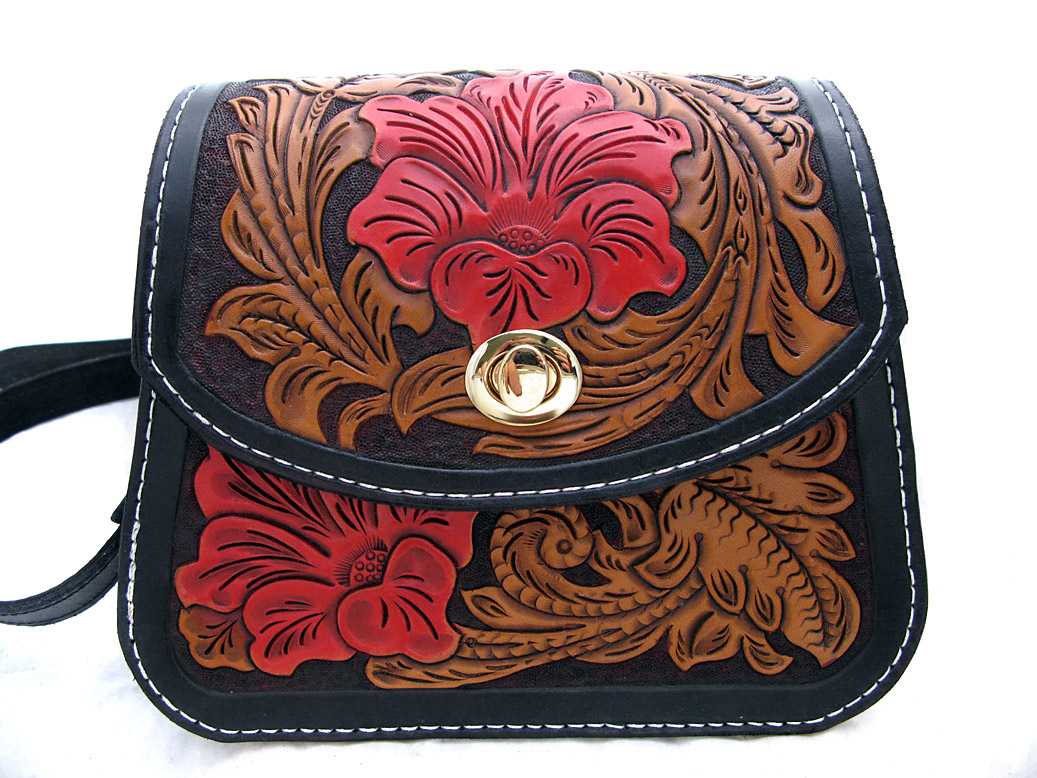 Kirkstone Leathercraft is a small leathercraft business based in the North West of England specialising in unique handmade leather goods which are both beautiful and durable and will give pleasure and good service for many years to come. Ranges include handmade leather belts, guitar straps, cases, wallets, purses and bags. I can also create custom leather items to a client's specifications. All products make perfect gifts. All goods are handcrafted on our premises in Leyland, Lancashire. Please feel free to browse the site and if you have any questions please do not hesitate to contact me, custom orders welcome, please see the Custom Designs section for examples of previous custom orders.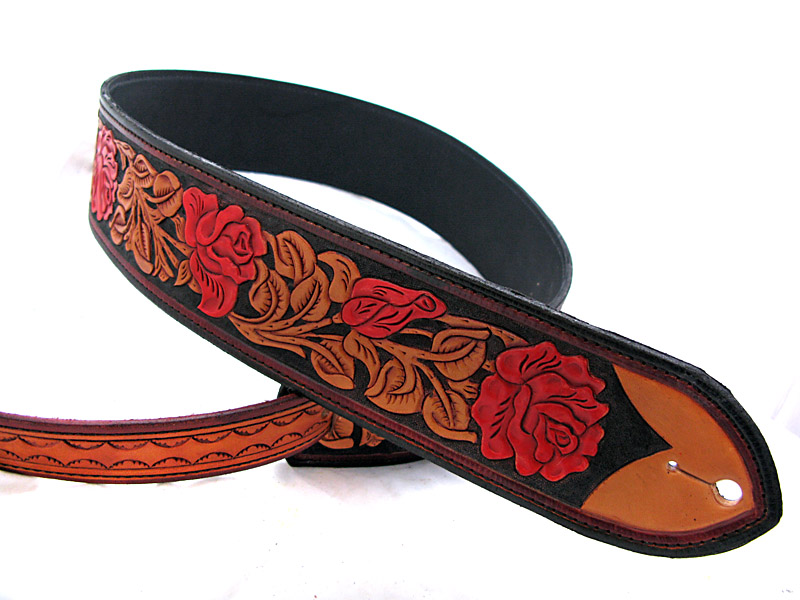 Handmade Leather Guitar Straps.
Handmade leather guitar straps available in adjustable sizes and designs including Floral style hand tooled leather straps.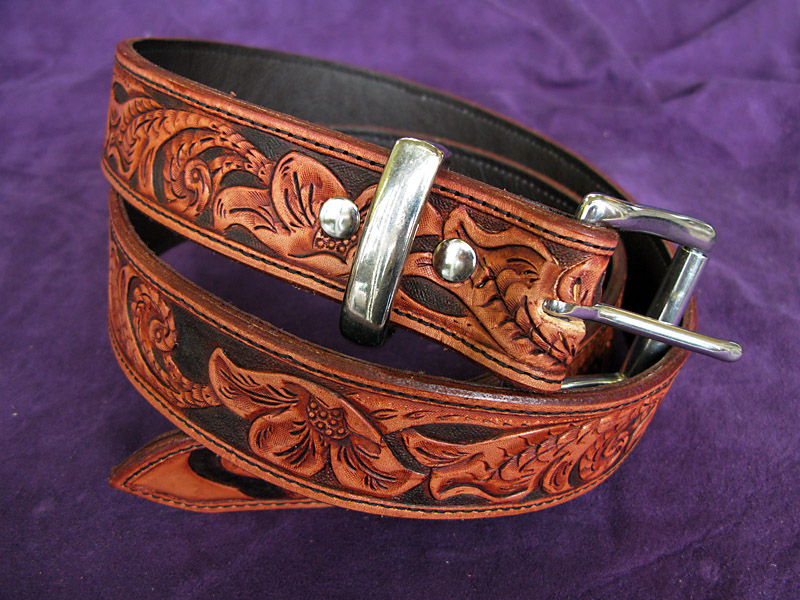 Handmade Leather Belts.
Handmade leather belts available including floral tooled and classic single colour belts. All fitted with quaility hardwear.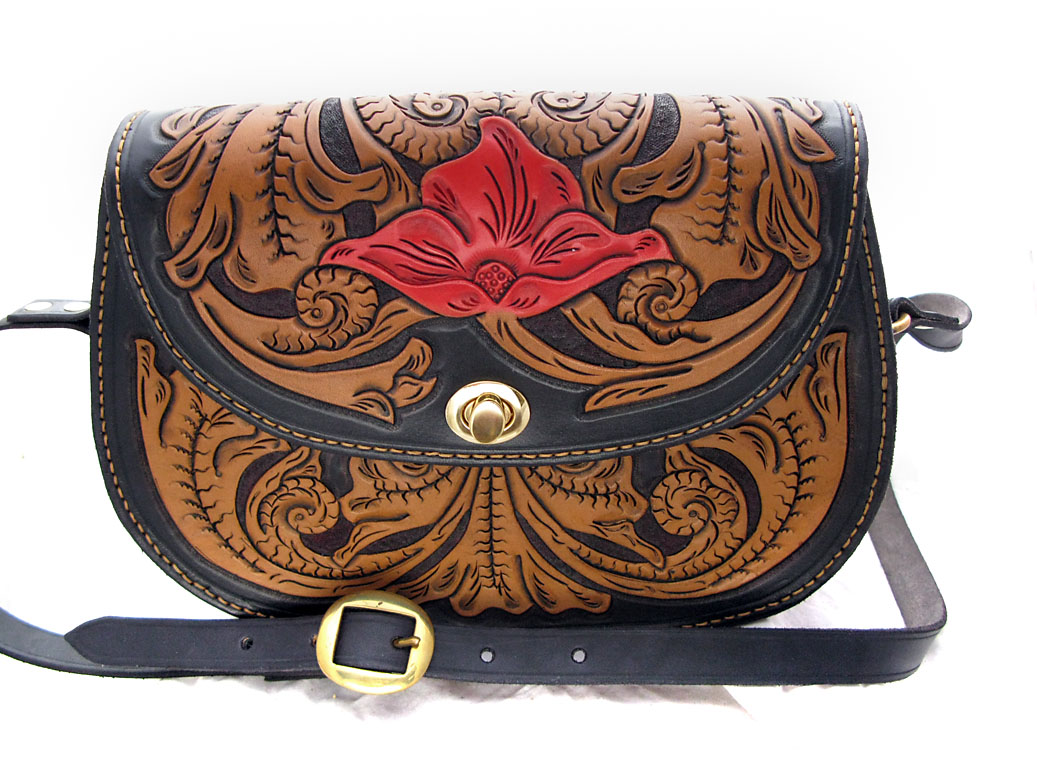 Handmade Leather Bags.
Handmade leather bags available including floral style carving as illustrated.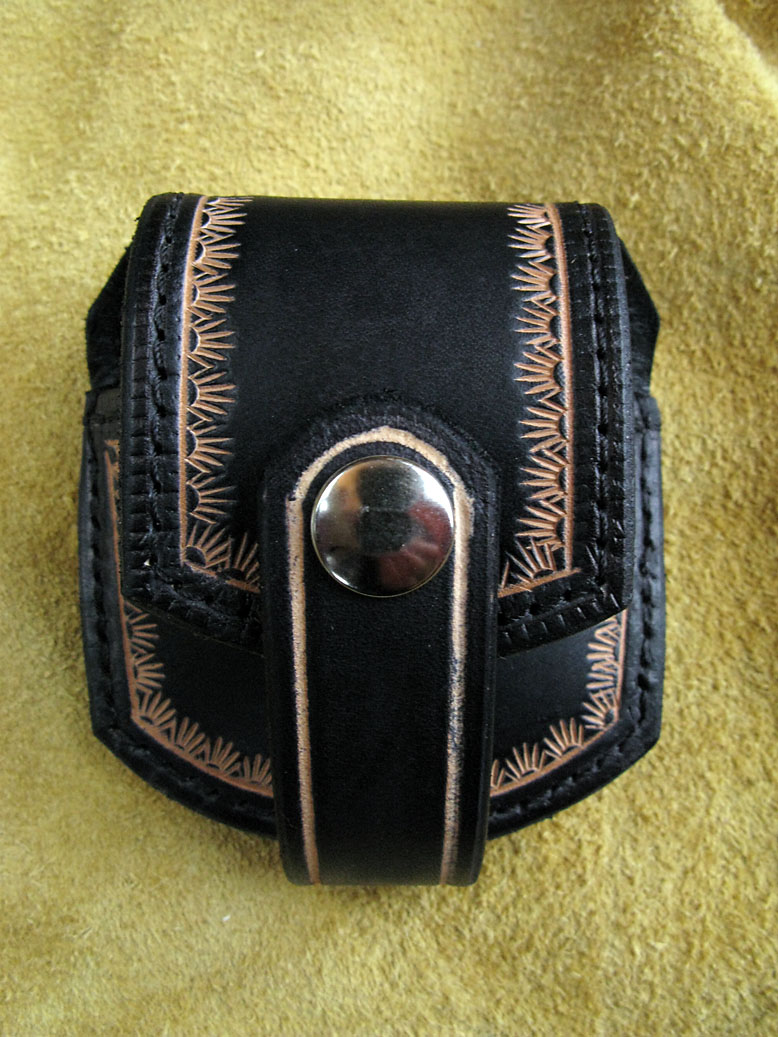 Handmade Leather Watch Pouches.
Handmade leather watch pouches available that fit onto a belt.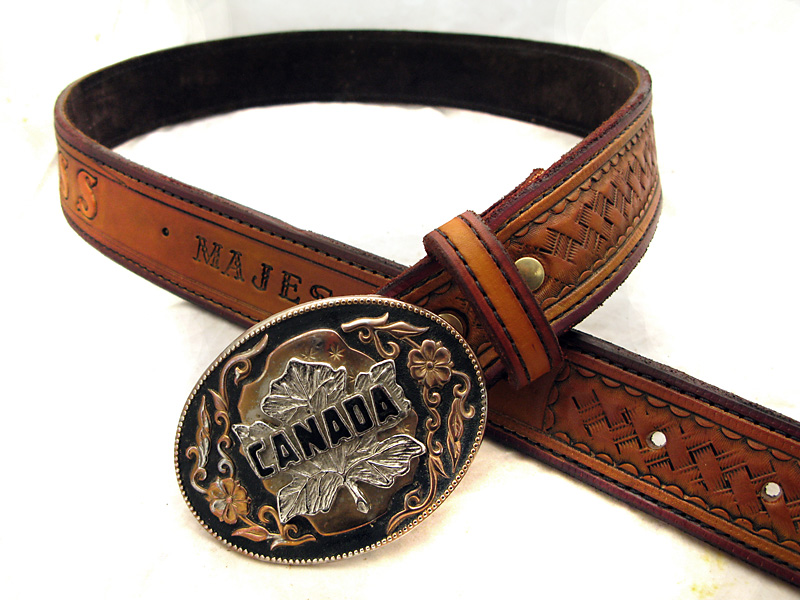 Custom Designed Items.
If you see something you like on our site but would prefer it in a different colour or size, please contact us, this is usually possible.