Many of my customers require specially designed items made to their own specification. These are given as gifts, or made for a special purpose. Please ask if you would like something making just for you.
Custom guitar strap made for Psychobilly band The Hyperjax. This was given as a gift.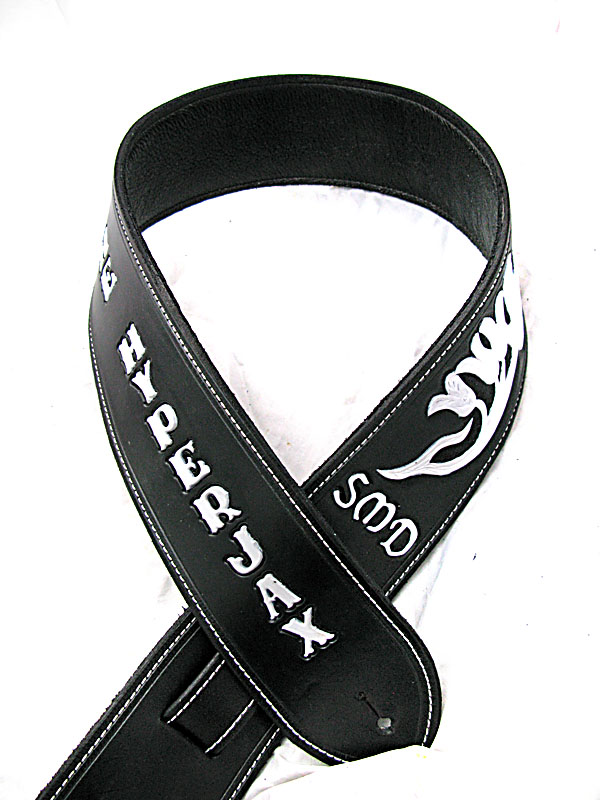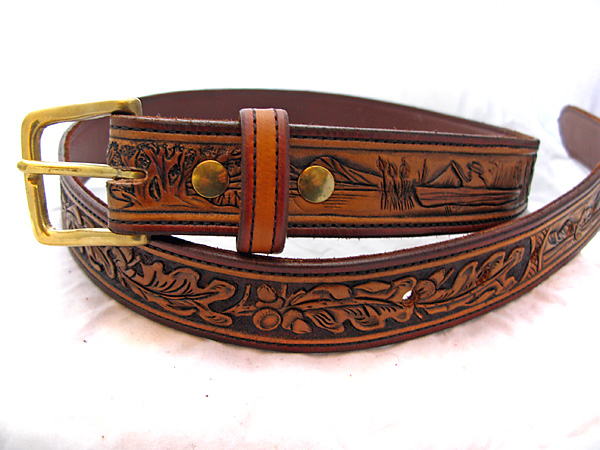 This was made for a gentleman who loved fishing, gardening and Liverpool FC. I made a belt that incorporated all of these elements, it was given as a Christmas gift.
Leather guitar strap handtooled with red roses custom made for singer songwriter Matty Haynes.
This was given as a gift.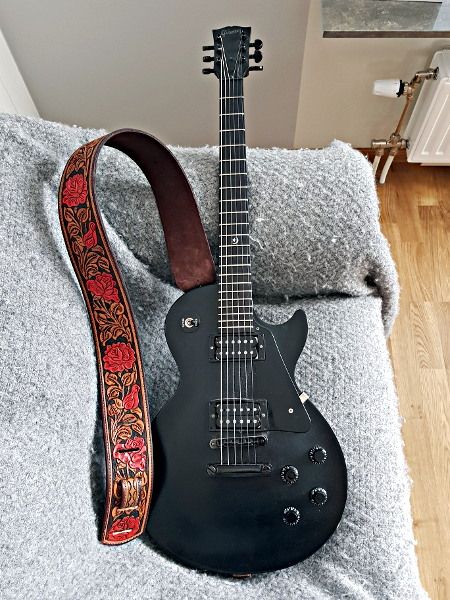 Handmade leather Red Rose strap on a Gibson Les Paul Gothic. A great combination.
Handmade leather Maple Leaf guitar strap made for a gentleman from Canada.
Handmade leather guitar strap with bullet loops, handtooled with a Monument Valley design.
A customer liked the design of this strap offered in my shop, but requested it be made with bullet loops and round holes at either end rather than the traditional buttonholes to accomodate his strap locks.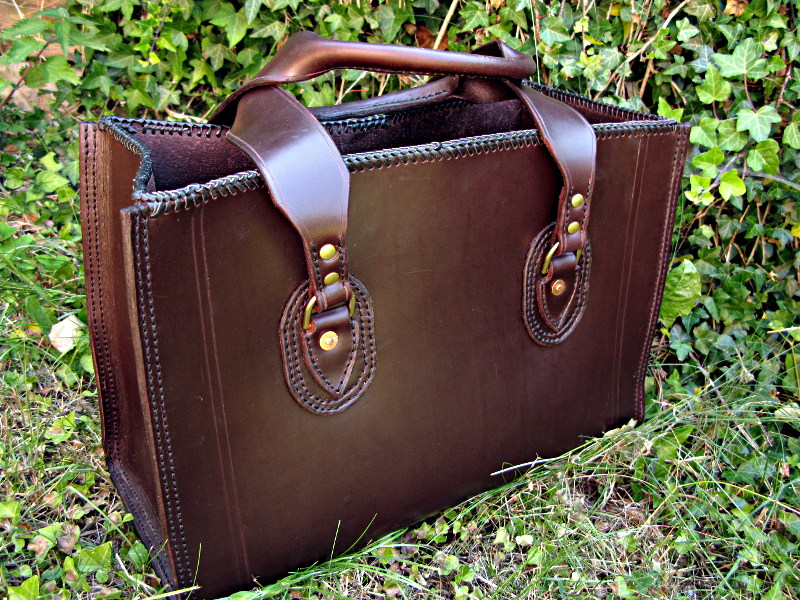 Handmade leather tool bag, made from strong thick waxed leather, all hand stitched with brass and copper fittings. Reinforced handles and open top.
Handmade leather watch pouches. These will fit a standard sized pocket watch. They are made from high quality vegetable tanned leather and can be made in a variety of styles and colours. They can be personalised with initials. There are no metal parts internally that can damage your watch.
Handmade leather rifle slings available to order, can be personalised.
Handmade Leather personalised snooker cue case given as an anniversary present.