Red Rose Guitar Strap
Posted on
Currently making a red rose guitar strap. Work in progress, available soon!
Bevelling the edges to add relief and dimension to the design.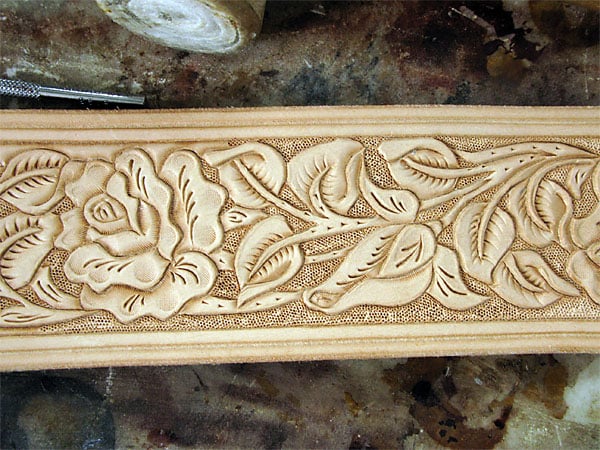 Backgrounding to add texture. The tool I use is approximately 2mm across, ideal for getting in small gaps, but takes time to do a whole strap.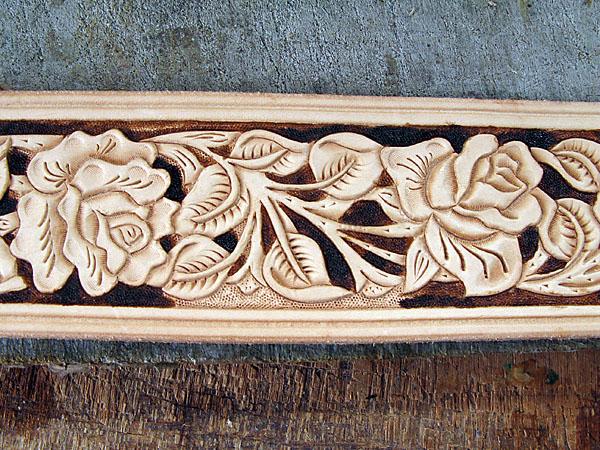 Dying the background using a dark brown oil dye to make the design stand out.
Quick update, it's finished and is now available from the online shop.